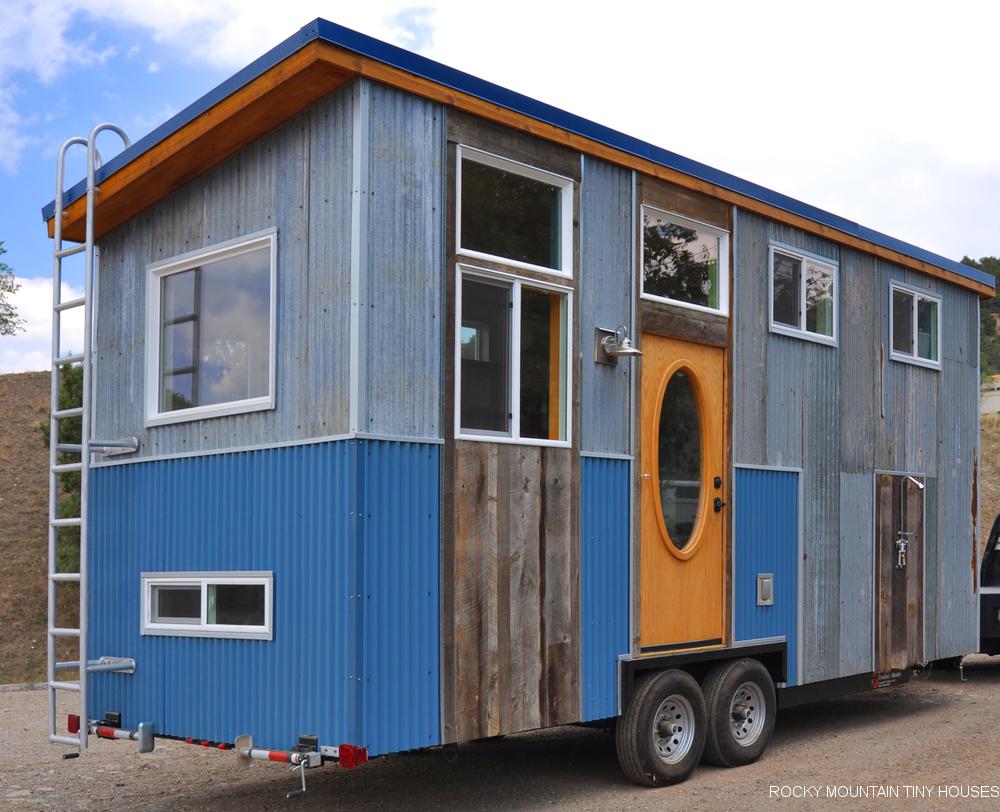 Let The Tandy Take You For A Wild Ride!
---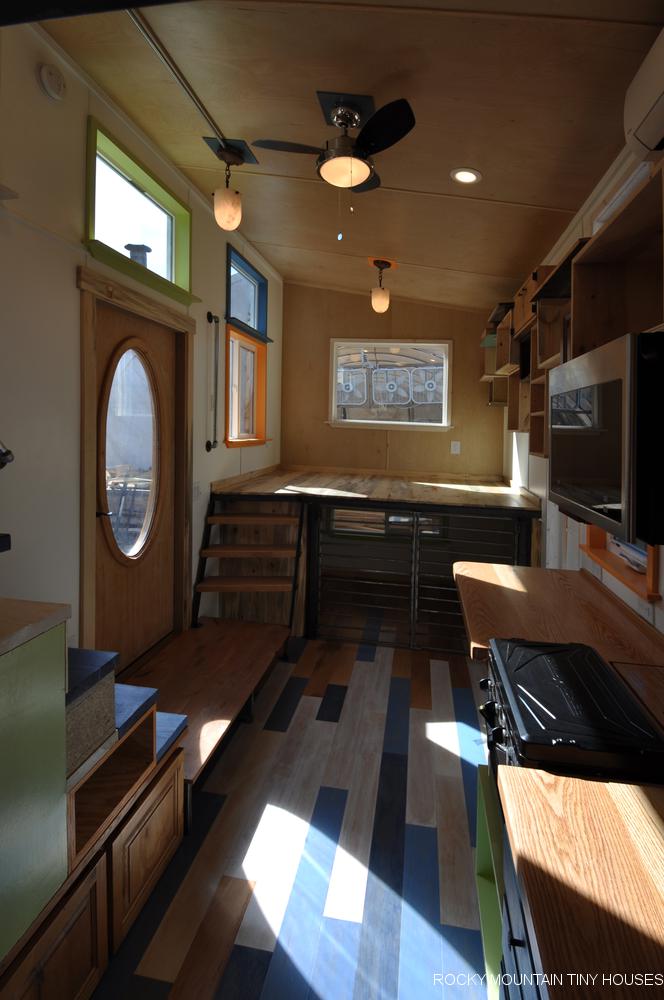 No house really pops quite like this one does. My eyes are not quite sure which part to focus on first. Upon arrival, you are greeted by a door with a large circular window. From the floorboards to the lighting choice the Tandy is eclectic. If you look at each detail you begin to see more and more. For instance, each window sill is painted a different color. Colors that still match the floorboards, of course. Peaking underneath the lifted living area is a gated space. Finally, mismatching shelves add the final touch to this eclectic piece.
I have tried to be as eclectic as I possibly can with my professional life, and so far it's been pretty fun.

–Roland Barthes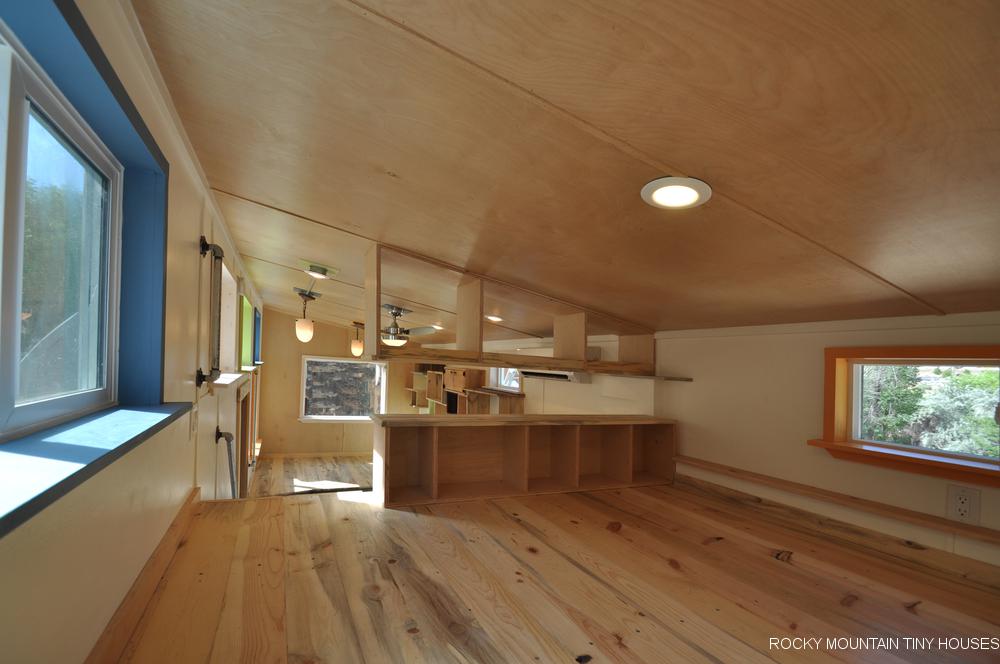 Moving through the home, you find yourself on varying levels. I adore how you can choose to walk up or down from the front door. Furthermore, this layout adds to the eclectic nature of the home. Additionally, the layout is somewhat open with the loft viewing out into the rest of the home. Going outside for a while, you will find a ladder and a shower. Take the ladder to the roof and stargaze at night. As I have heard before, life is too short to be boring. So allow this unique home to inspire you into new ways of thinking.
Why Be Eclectic?
---
Obviously, this style may not suite everyone. However, you can appreciate the freedom of designing a home this way. There is some structure but overall feels busy. For some one that wants more spice in their life, this may be the key to do so. Eclectic home decor is just a type of interior design that blends different styles and motifs together to create a unique aesthetic. Meaning grab what you like a put it together. You never know if a design will work until you put it into actuality.