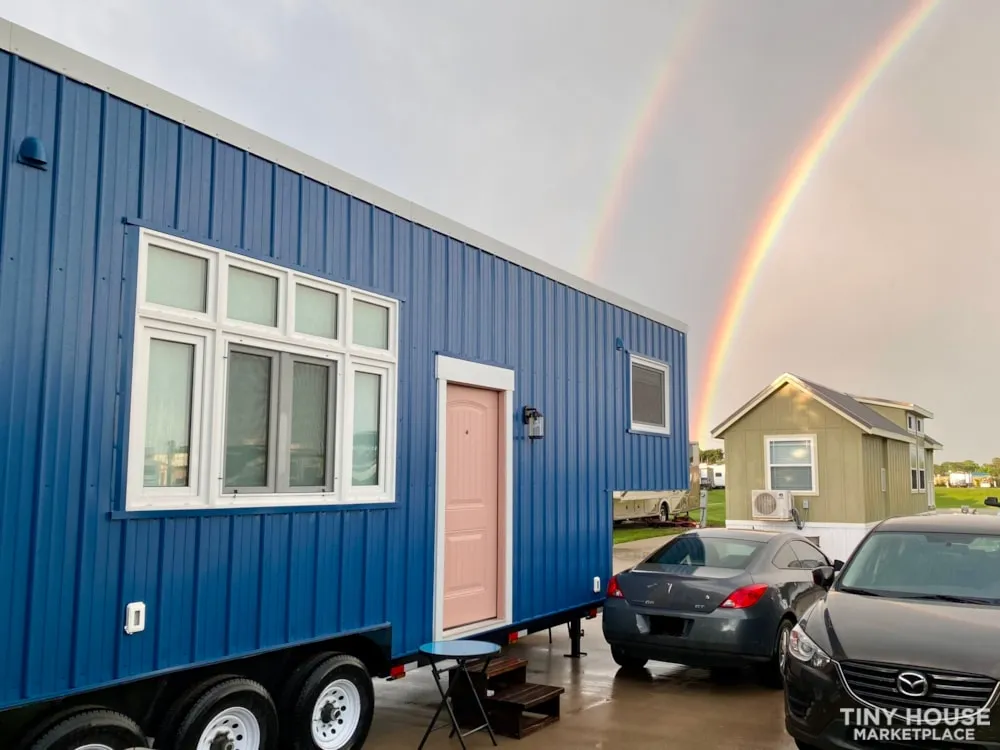 ---
This Gooseneck is a Pot of Gold
Luck may seem hard to come by but the truth is that it is always around, we just need to have an open mind to see it. Unfortunately, hard times will always come. However, sometimes it's what we need to become the person we are to be. We should not consider ourselves unlucky in these situations as it allows our character to grow. Significantly, a change can allow us to open our mind and see through a new perspective on life. The perfect place to gain a new perspective is this tiny gooseneck home.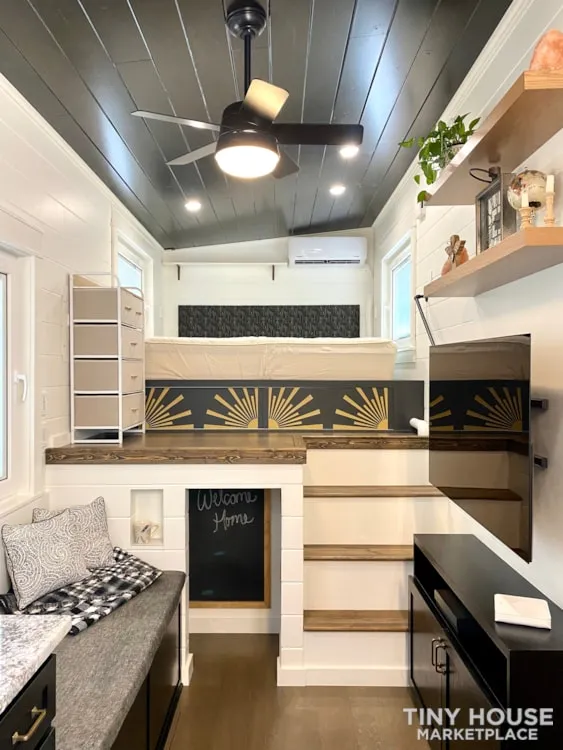 Gooseneck tiny homes have been rising in popularity due to their ability to add space without length. I love how this gooseneck gives a lift to the master bed and has a hideaway bed for a furry friend. Nearby is a seating area with lots of storage next to the master bed and space for a TV. Additionally, leading you into the kitchen, you find beautiful black cabinets and granite countertops featuring a gas stove. Between hidden gold inlay between the black paneled ceiling and an elevated roof there is a classy feel to this tiny home.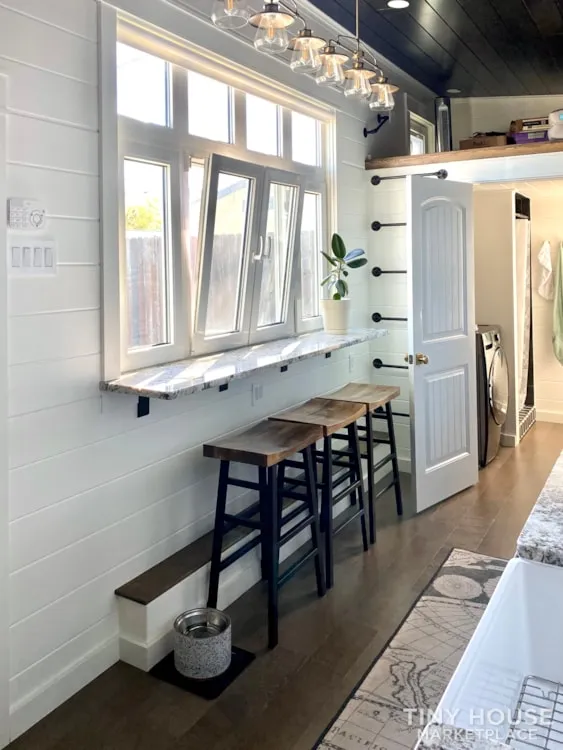 The best part of the gooseneck is you can have your cake and eat it too. As in, you still have room on the other side of the gooseneck for a bathroom, a washer, storage and a loft. This home has room for all you need and more. Take this home on an adventure to a simpler way of living. Furthurmore, allow yourself to be open to the changes that come your way. As with tiny homes, whats on the outside may surprise you with what is on the inside.