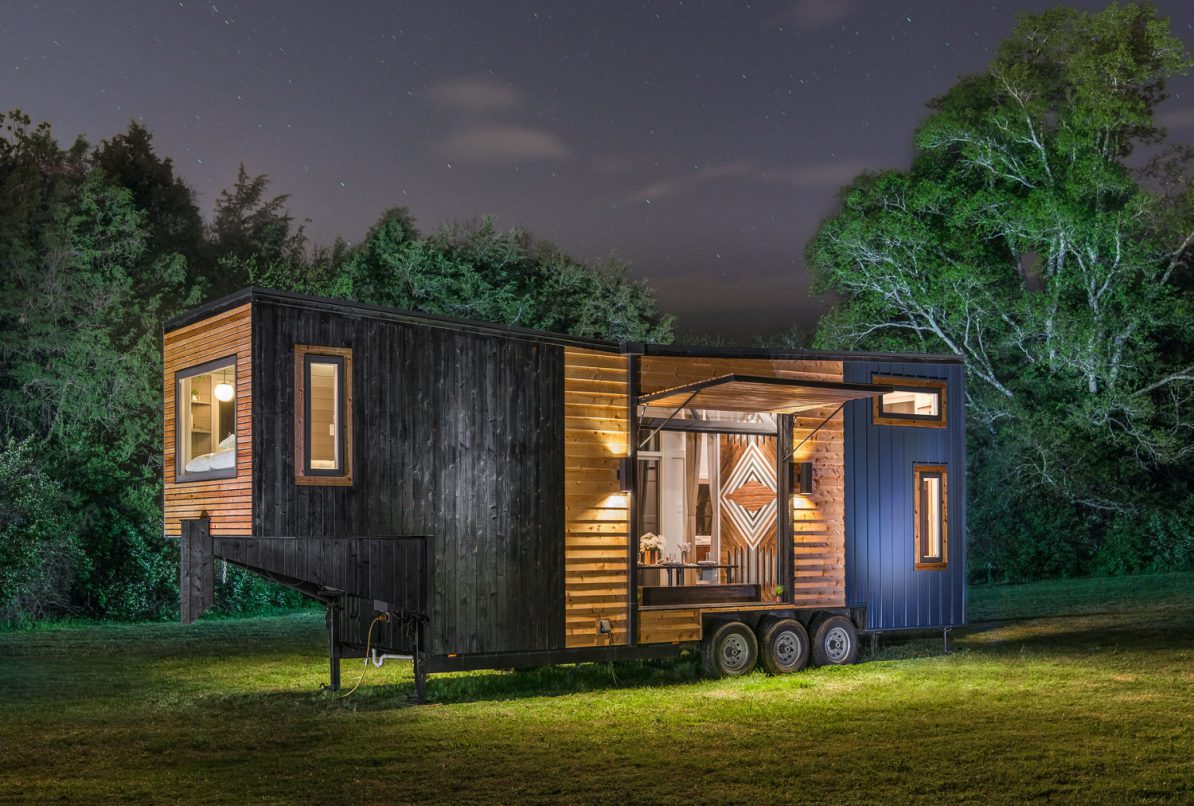 ---
The Escher Is An Amazing Use Of A Gooseneck!
---
I cannot think of a more polished home than the Escher by New Frontier Design. This home has thought of everything one would need to live comfortably in a tiny home. Additionally, this home is a gooseneck, which is one of my favorites. Choosing to make the gooseneck the master bedroom is the best choice in my opinion. This gives space to the rest of the home for all your other needs. Meanwhile, having a lovely bedroom adorned with windows to open up the space.
"Not how long, but how well you have lived is the main thing."

– Seneca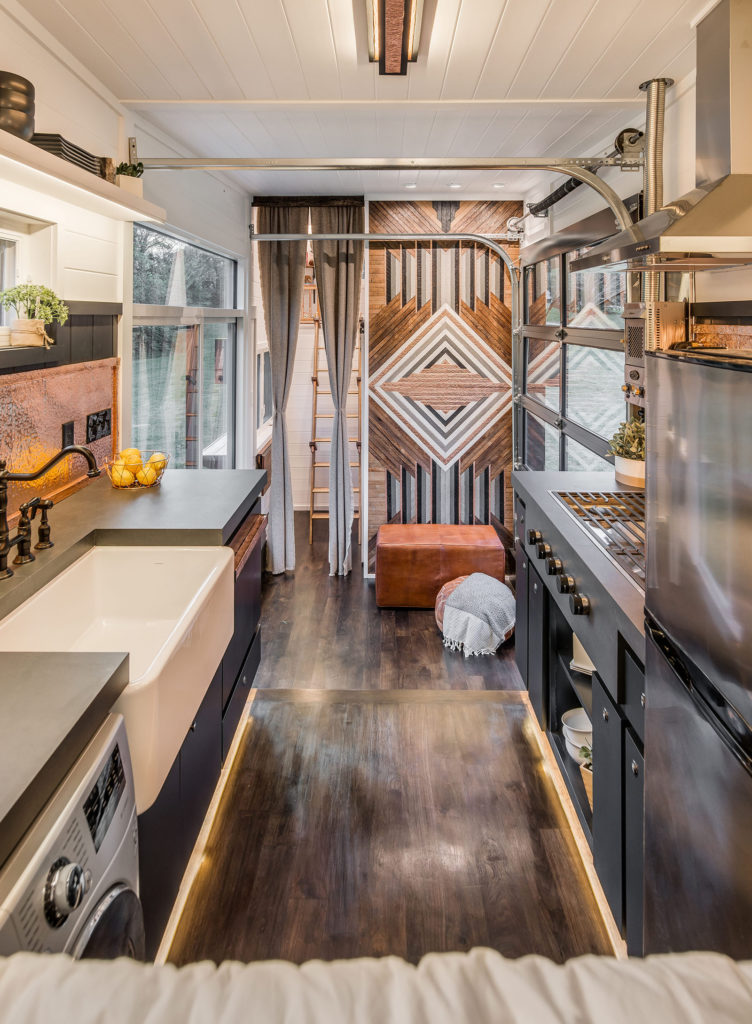 Furthermore, this home includes a small but formidable kitchen. Appliances make a difference in a home! New appliances and the gas stove can be a selling point for many people. Not to mention, keeping the kitchen small allows for a decently sized seating area based in the middle of the home. Additionally, there is a loft space and bathroom. The bathroom is also large enough to include a closet space; a rarity in a tiny home. It is not often a tiny home is able to accommodate all these needs.
"You only live once, but if you do it right, once is enough."

-Mae West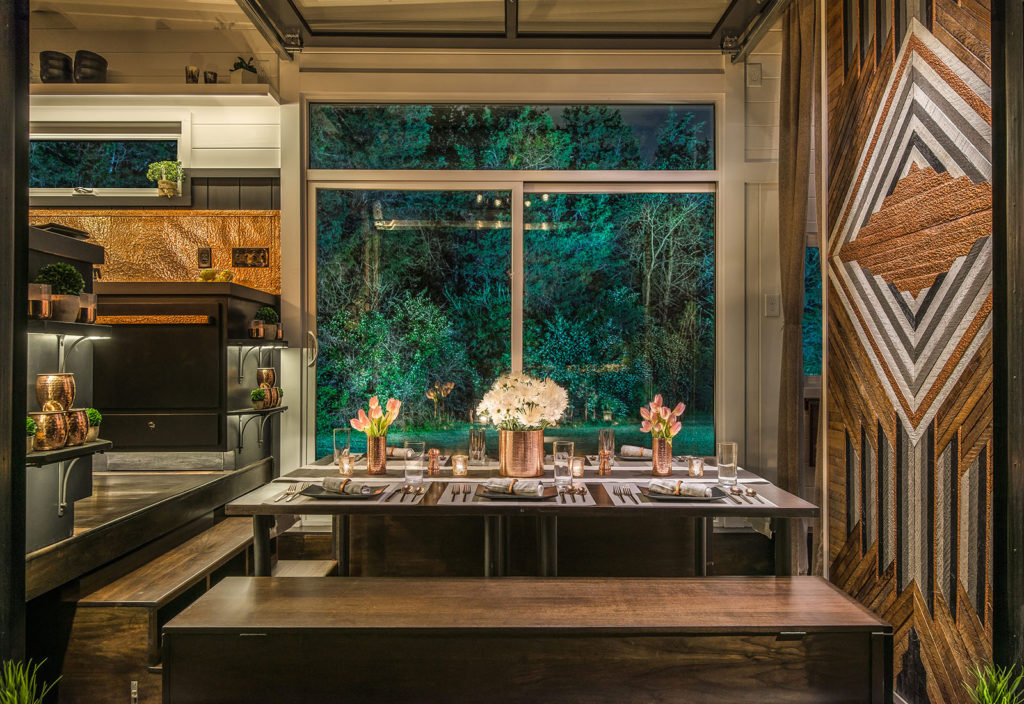 The best example of how the designers of this home kept the user in mind is storage. Storage is hidden all throughout this tiny home. The stairs pull out to storage along with a hidden dinning set. That with opening up the sides of the home makes for having guests a breeze. There is no need to sacrifice comfort, or even wants, with this home. Dive into the gooseneck lifestyle with this home and fall in love.