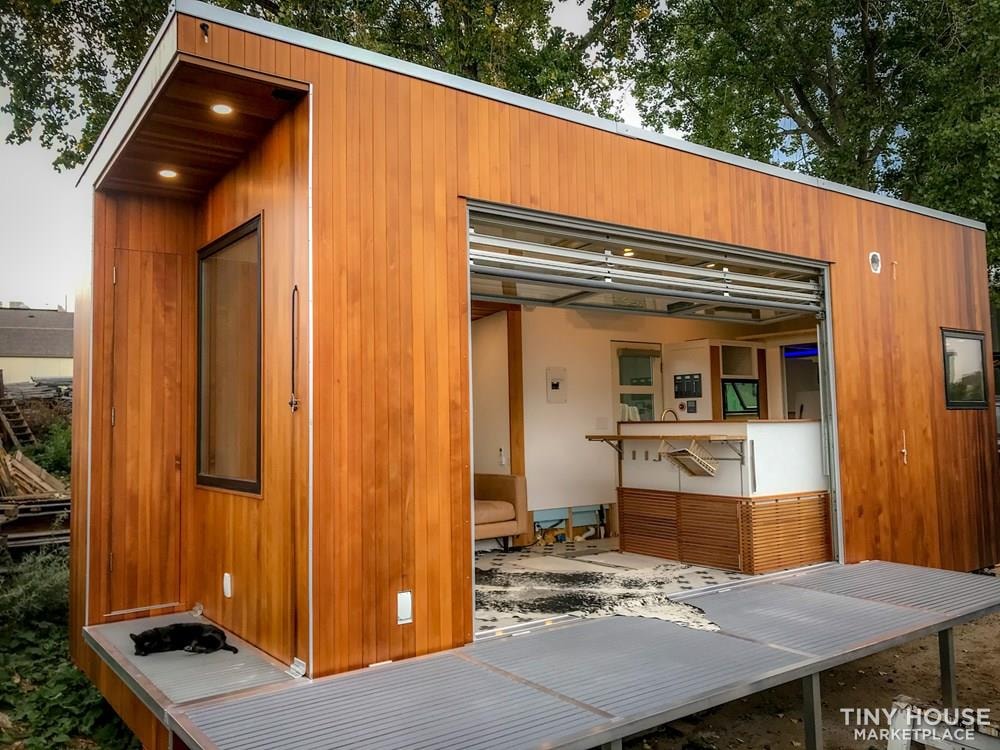 ---
Kick Your Feet Up At The Baja Surf Shack
---
You may see that I promote Tiny Home Marketplace often. This is because I have seen some of the most beautiful homes come through the site. Built by real people these homes stand apart from the rest. They may not be polished every time but they all have personality; the Baja Surf Shack is no exception.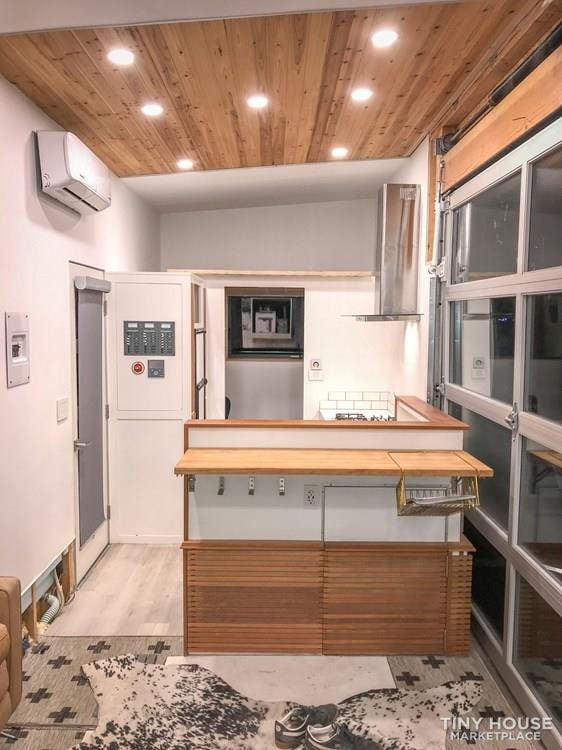 While this home is not available on our Marketplace anymore, it is still a great example. This home is truly one of a kind. My favorite aspect of tiny homes on the Marketplace is that they are creative in design. For instance, this home has hidden storage throughout. Although, my favorite has to be the use of the proprietary garage door. Uses like these add character to the home while adding functionality.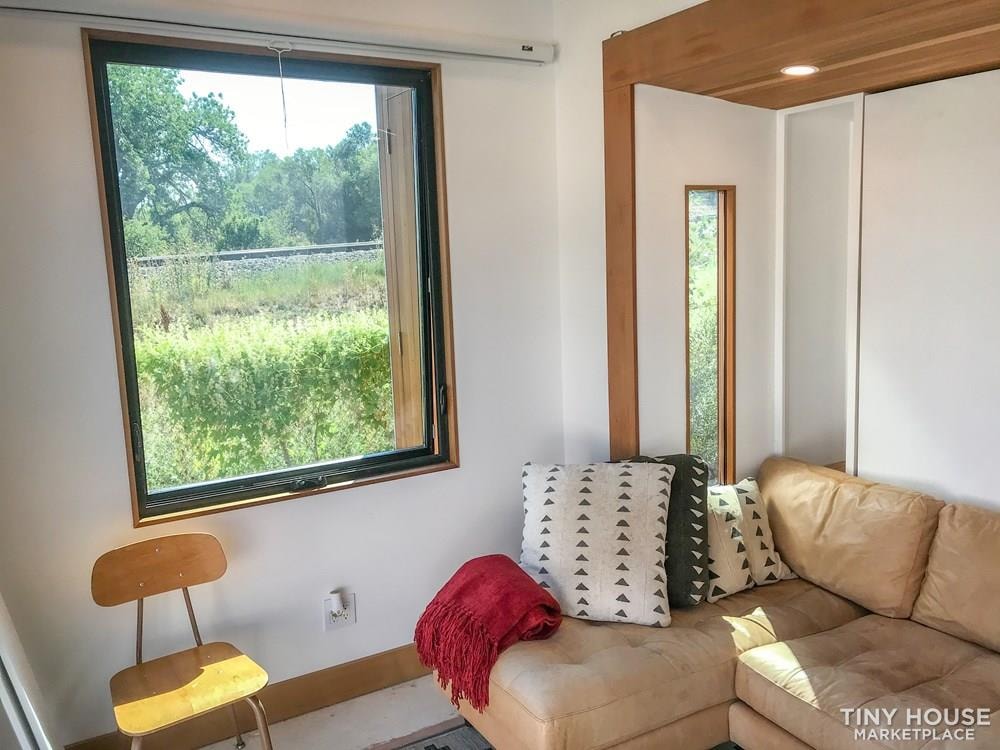 Furthermore, this home may seem small at first but the designers added features to expand. The sailboat awning porch folding deck opens this home to nature. I find it smart that they chose a folding deck so movement is uncomplicated. The surf shack focuses on getting back to nature and the basics of life. Having everything you need in this home, the extra features feel luxurious.
I am sure it's disappointing that this lovely home is no longer available. However, there are many more homes to see! The Baja Surf Shack is just the tip of the iceberg when it comes to our Marketplace. Even if you don't find the home for you, there are plenty of inspirational homes with creative structural designs. Feel free to use these ideas in your own design! Often we do not reach out to others due to fear or insecurity. Yet, I encourage you to reach out to those who also chose to follow in the tiny home movement.