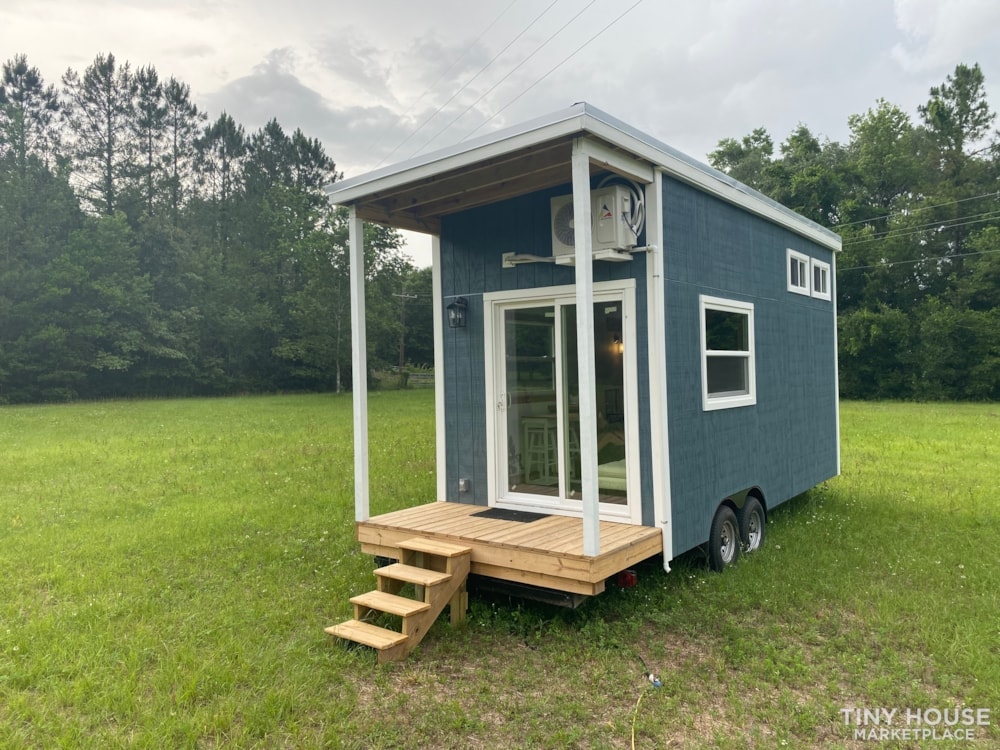 ---
This home is an ideal example of the Tiny Home Movement. Tiny Blue sits at 24′ long which is a very popular size in the movement. This is because it is a perfect size for individuals or couples to live simpler.
---
A Cozy Tiny Blue Home
---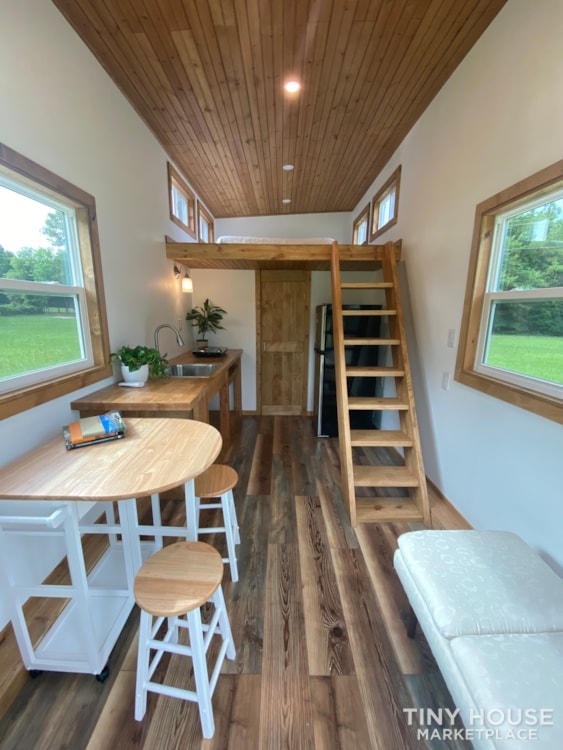 I find this tiny blue home to be quite charming. Something about it's simplicity is so comforting. From the outside some may think no one could live there. Yet walking in, you find a lovely home with everything you could need. There is no room for nonsense in this home. However, that is exactly what the movement is trying to achieve. The less nonsense in your life the more content you can become.
"A little simplification would be the first step toward rational living, I think."

-Eleanor Roosevelt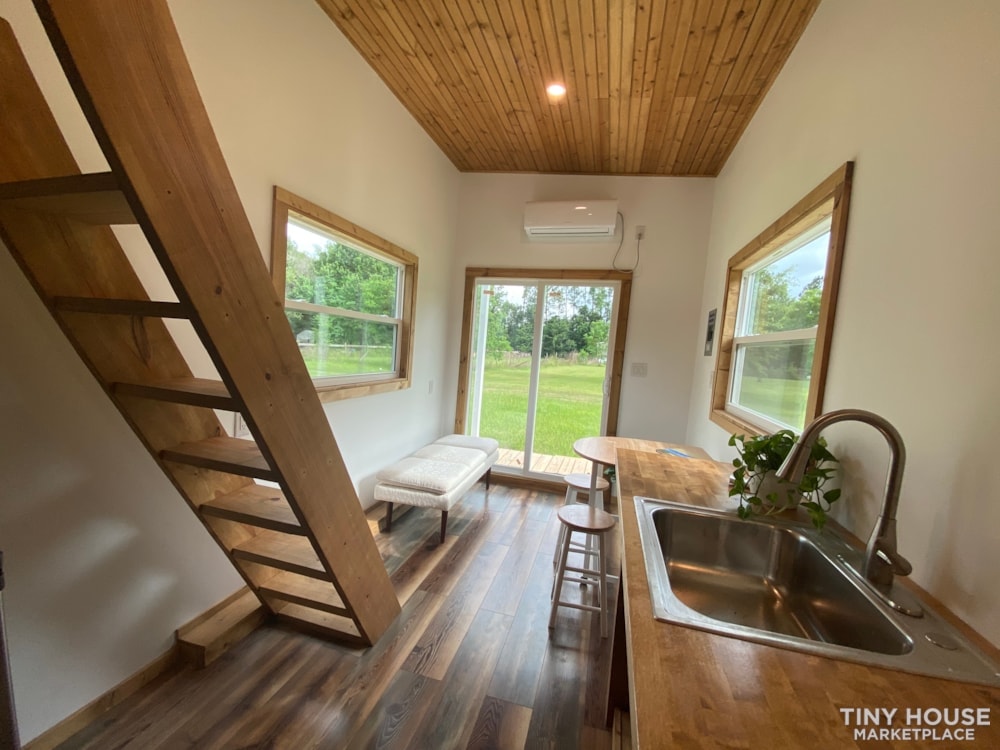 Moving on, you can see that this home was made with care. The windows and glass doors allow this space to really open up. Having the flooring and ceiling pattern run vertically also elongates this home. Furthermore, this home has a more rustic design to humble this home. I love that the cabinets in the kitchen are not typical in a usual home. It gives the home character and that's really what makes us fall in love with a home.
Furthermore, this home has details to make is affordable and efficient; for instance, the windows are double-paned. It features a mini split A/C and heat unit, a tankless water heater, and new appliances. The bathroom includes a 36″ shower, a marble vanity, open storage and a full sized flush toilet. Consequently, I can't think of anything else this home would need. It may be tiny but this home is a perfect startup to living simpler.