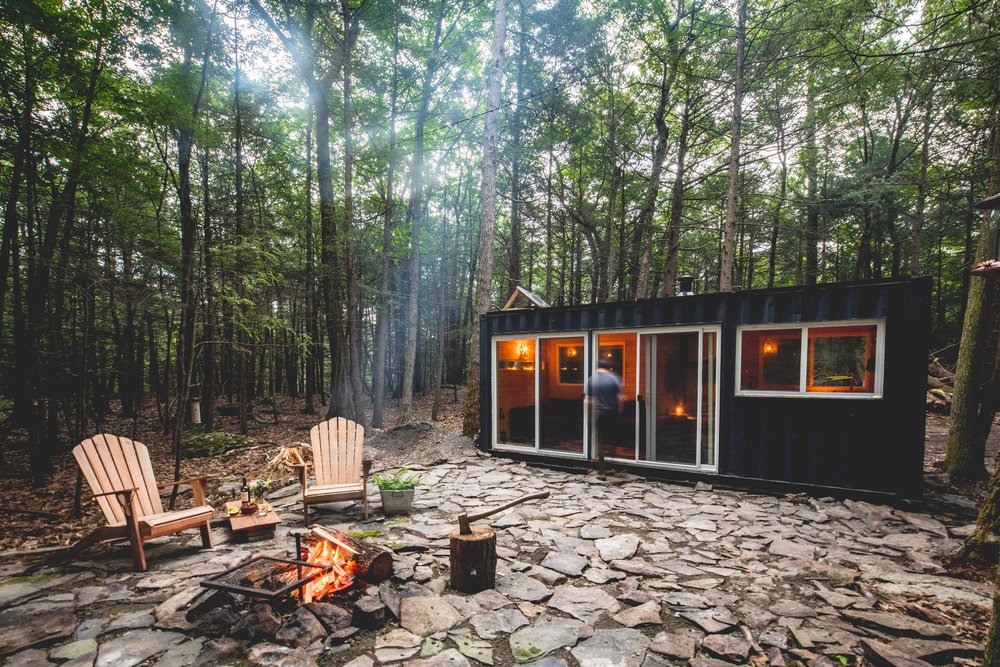 ---
Container homes have been increasing in popularity over the years. It is hard to remember that these beautiful homes were once just empty shells. I appreciate the repurposing of these containers and how environmentally savvy they are. Furthermore, they structurally make sense. The final touch is to just make it your own: replacing the walls with windows and adding wood paneling. The best part is most of these homes are perfect places for renting short periods. Which is exactly what this container cabin is for.
---
---
The Container Cabin Is The Perfect Place For Rest, Relaxation or Adventure!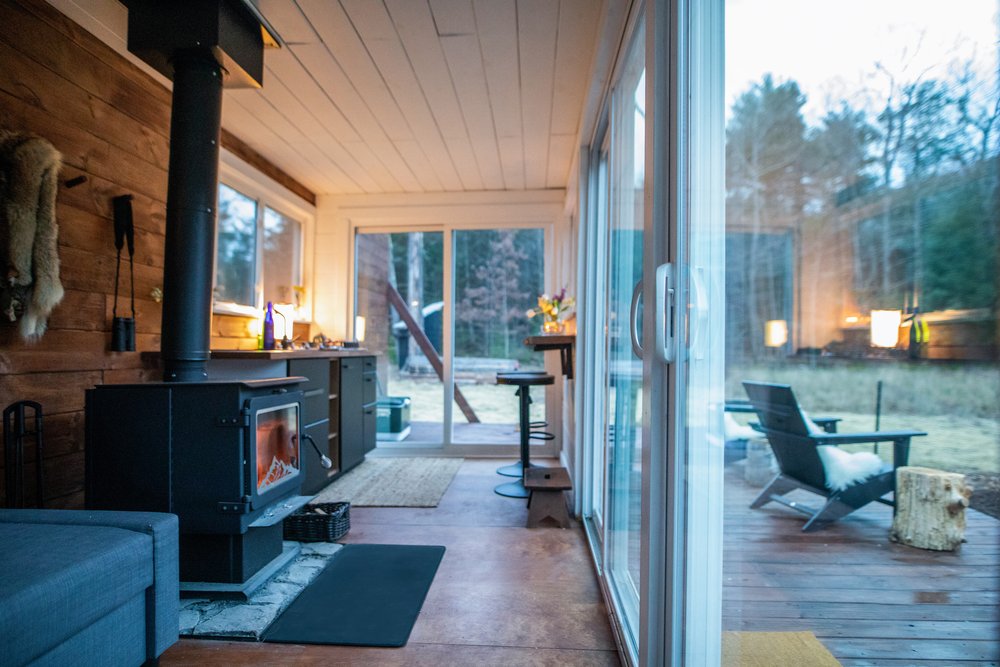 My favorite choice of this container home is replacing the wall with glass doors. Allowing the early morning sunlight in to slowly awake you. Or use the fireplace on cold nights and look out to see the stars. Equipped as well with a cozy bed for rainy days or just because you want to stay snuggled in bed. There is no pressure to do anything and you can fully relax in this container cabin.
"Nothing is more beautiful than the loveliness of the woods before sunrise."

-George Washington Carver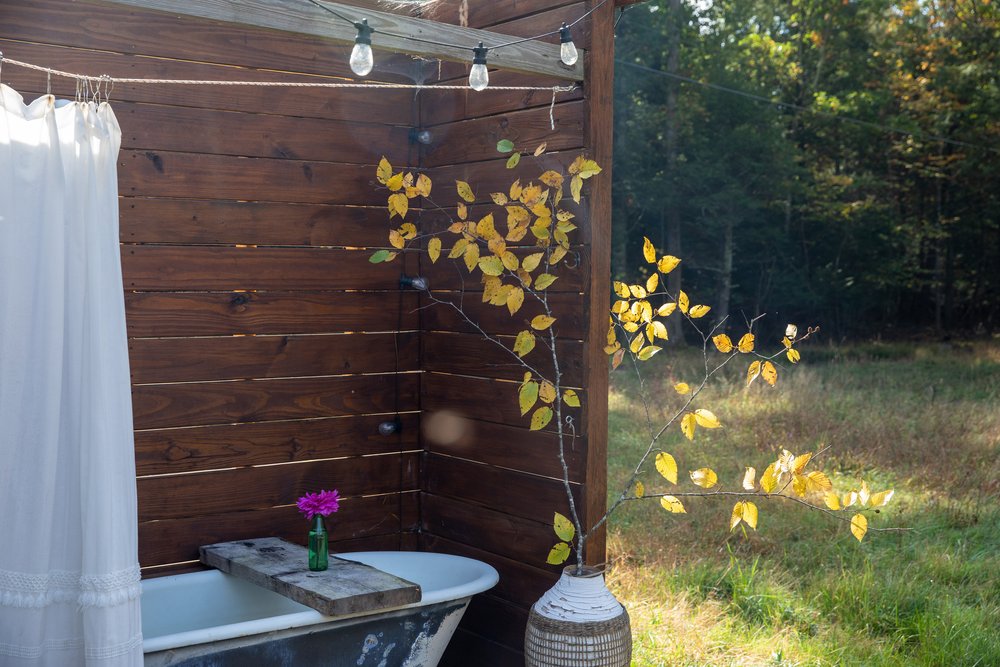 Alternatively, some may be a little put off by this bathroom. Although I find that it invites you to get closer to nature and appreciate some personal time. This rental also includes a tiny house spa. While it may not have much to show this container cabin has all you need. Rain, snow or shine this home is sure to keep you relaxed and content.
I always look forward to trips where I can stay in cozy places like this one. It always allows me to clear my headspace and focus on what makes me happy. Whether its for a quick trip or a long stay, this cabin may be exactly what you need.