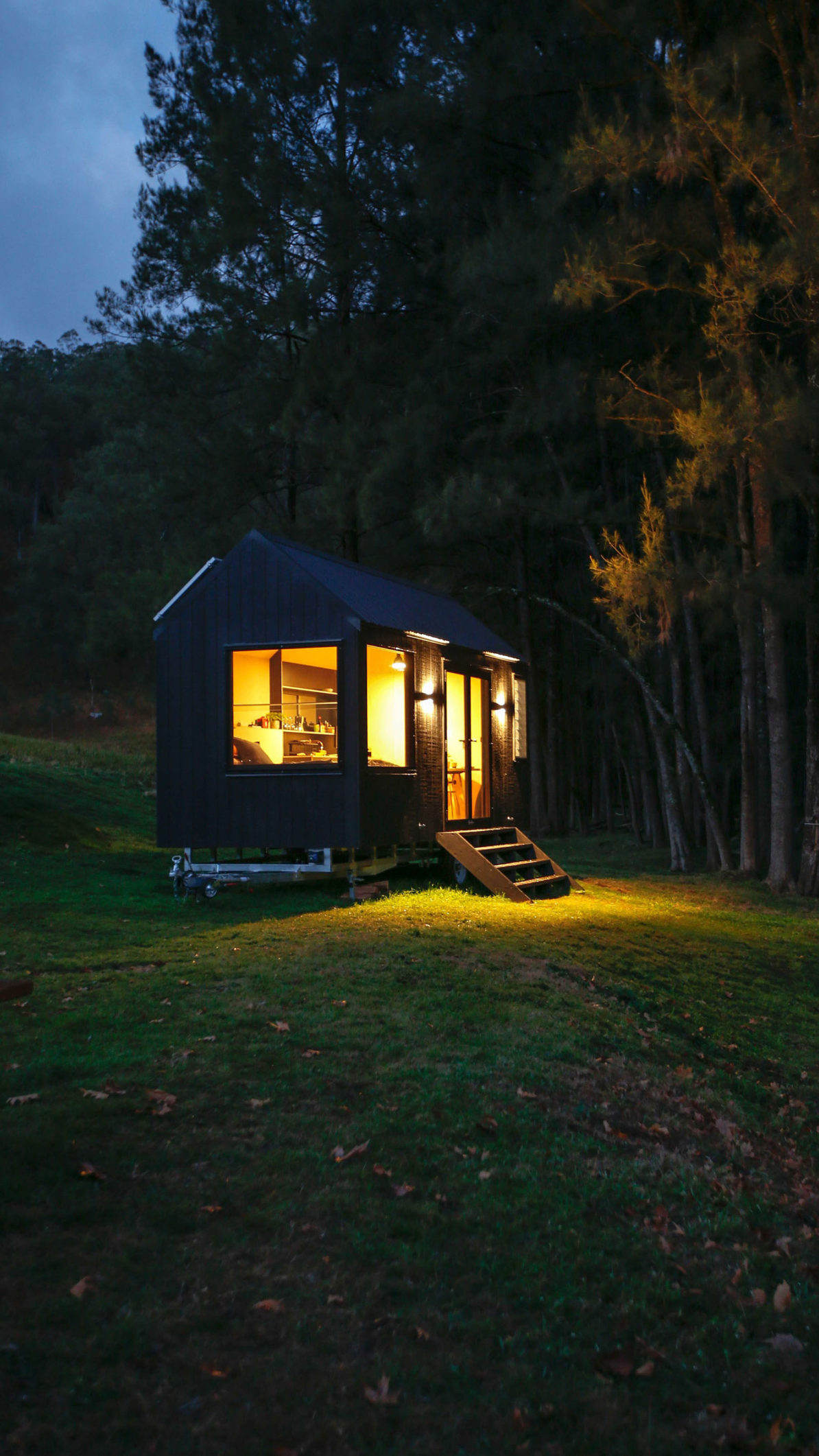 ---
The Barrington Tops Cabin Is A Perfect Camping Get Away!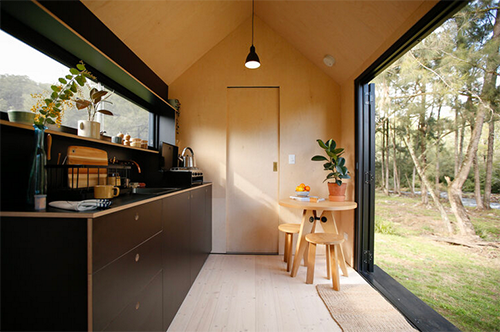 Undoubtedly you get the best of both worlds with the Barrington Tops Cabin; camping with the luxury of a tiny home. An off-grid cabin built to be simple, sustainable and movable which meets the mark. The large glass doors in this tiny cabin gives a genuine camping experience. Not to mention, this home has just the basics of what you need with not a lot of extraneous detail. This home shines in it's simplicity. Just like the key factor of what makes camping fun: the simplicity of the moment.
"Nature has been for me, for as long as I remember, a source of solace, inspiration, adventure, and delight; a home, a teacher, a companion."

–Lorraine Anderson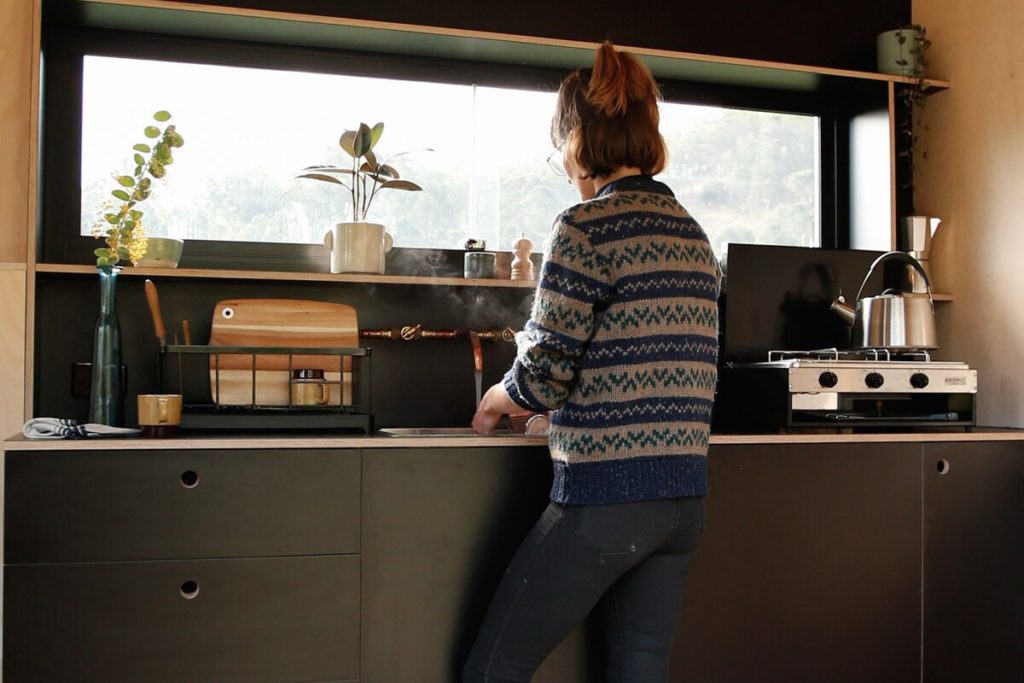 Nevertheless, I love this view of the kitchen. It allows you to really understand what it feels like to stand at the sink with the kettle going. Woefully imagine the smell of coffee filling the cabin while getting prepared for an amazing day. Some of my favorite activities of camping are hiking, sitting by the fire, swimming in the lake and peacefully reading a book. Regardless of the activity, this cabin will support your needs and more.
Additionally, there is more to love in the Barrington Tops Cabin. The bathroom features a shower that is simple and yet somewhat eclectic in style. I love that the bathroom reminds me of the campgrounds I had been to as a child with large rooms dedicated to personal showers. The copper plumbing is unique and a touch I find personally appealing. Continually, there is a cozy sitting area for morning readings and a lovely bed for a good nights rest after a long day. This cabin is sure to provide!